We serve a variety of traditional northern dishes in our tours, all cooked by local women and many ingredients are brought from the surrounding farms, which fulfill a promise of an unforgettable meal.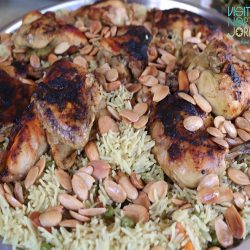 Ouzi
A dish of baked chicken and spiced rice. A blend of sweet spices, including allspice, cinnamon, nutmeg, cloves and cardamom, gives the recipe its Middle Eastern accent.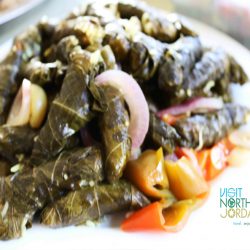 Dawali (vine leaves)
A dish of vine leaves that are picked fresh from the vine and stuffed with a mixture of rice, meat, and spices, it is a very popular dish especially during spring season.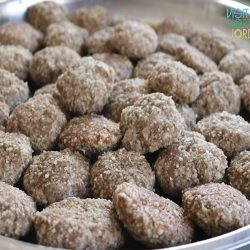 Kbab
A traditional dish of backed burgle and meat, made in boiling water and served hot or cold, this dish is found exclusively in the villages of Bani Knanah in northern Irbid.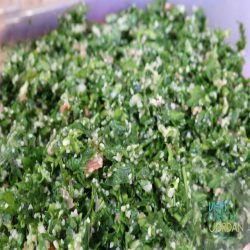 Tabouleh
Levantine vegetarian salad made mostly of finely chopped parsley, with tomatoes, mint, onion, bulgur (soaked, not cooked), and seasoned with olive oil, lemon juice, salt and sweet pepper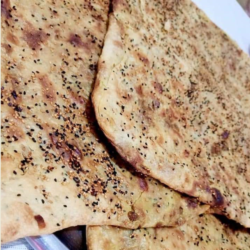 Khobz Basal
Traditional local dish that rely on olive oil, it consists of flour, sesame, olive oil, and onions,  local people used to eat it as a celebration and reward for their hard work in olive harvest season.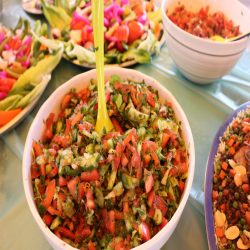 Fattoush
It is a simple chopped salad dressed in a zesty lime vinaigrette. Homemade pita chips serve as croutons
consists of cucumbers, tomatoes, radish, and green onions.  Fresh herbs like parsley or mint, or both.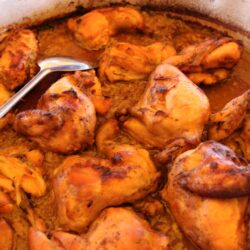 Senieh
A traditional dish that is made in celebrations and holidays, consist of chicken, oil, onions pepper, salt, the chicken is soaked with oil and onion flakes and is put in oven until it is ready, and this dish is eaten with traditional bread by dipping bread in oil and onion to enjoy the flavor.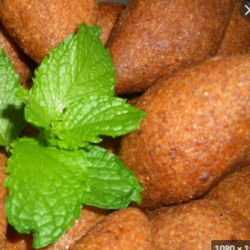 Kobbeh
It is a well-known Levantine dish that is eaten mostly as appetizer, consisting of chopped meat, pine or almond, and special peppers. It is served in many different forms baked, fried or eaten raw, formed into a lemon-shaped sphere.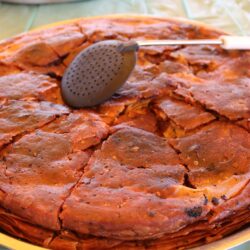 Makmorah
This is a purely northern traditional dish. Makmoura, meaning buried, is made with boiled chicken or meat and onions that are buried under thick dough and cooked in the oven until well-done. It is later served hot that is why it is considered a winter dish.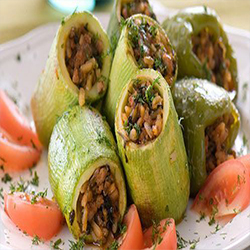 Kosa Mahshi
Traditional Levantine dish, zucchini is hollowed and stuffed with rice, meat and peppers, it is boiled with or without tomato sauce, this dish is flavored with mint and garlic, it is one of the most popular dishes in the Mediterranean region.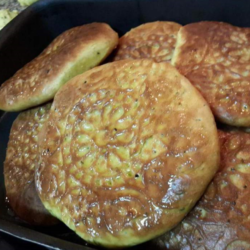 Gras
The word Gras means (circle), it is made in circular shape hence the name, it is made of flour, salt, sugar, sesame, milk, it is made in Eid after Ramadan that is why it is sometimes called Gras Eid, it is best eaten while drinking hot tea.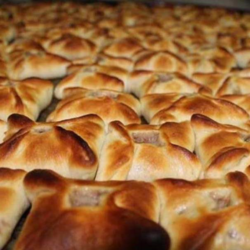 Pastry
It is a dough of flour, water and butter that is stuffed with variety of options
Meat, Spinach, Cheese and Kishek that is best served for a light refreshing breakfast.