Bani Knanah Countryside is well known across Jordan for its high quality crops, with a variety trees in all seasons, in Visit North Jordan we integrated some of the unique trails in our harvest experiences to give tourists the chance of unique experience that change according to the season.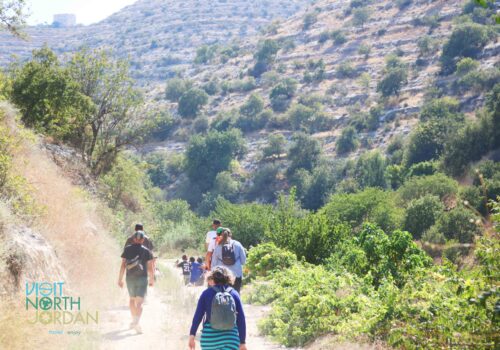 Pomegranate Trail
Pomegranate tree is considered an essential tree in the life of farmers in Yarmouk Basin, they take care of their farms around the year waiting for the harvest season to sell fresh fruits and many related products
Pomegranate starts to blossom at the end of March, and fruits start to from in mid-April, and continue to grow thanks for the surrounding water springs that irrigate the trees, until it is ready for harvest beginning from September to December.
You can enjoy our Pomegranate trails in Kufersoom and Saham villages especially during our Pomegranate Harvest Experience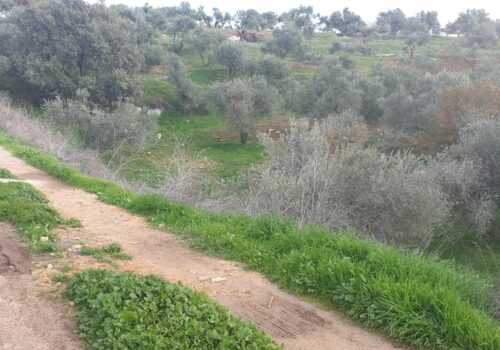 Olive Trail
Olive tree is considered one of the oldest in the region, it dates back to thousands of years, as Mediterranean climate is perfect for it to grow and flourish. It worth saying that it is one of few remaining in great numbers in the countryside because it doesn't need much care and generates good revenue for farmers.
Harvest season starts according to olive species, it starts from mid-October to December.
You can enjoy our olive trail in Kufersoom and Samar villages especially during our Olive Harvest Experience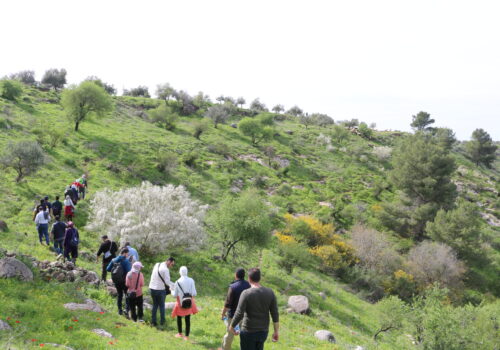 Almond Trail
Almond tree has flourished in northern countryside in the last decades, it generates good profit for farmers, and it has created spectacular views for hikers especially during blossom season
Almond trees start to blossom from January, what make these flowers special is that they grow before leaves, and these snow like flowers are very attractive and make a hike between them a memorable experience
You can enjoy our Almond Trail in Um Qays village especially during our One Night Camp Experience in Um Qays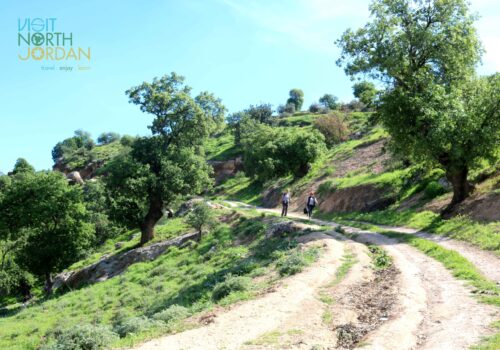 Deciduous Oak Trail
Deciduous oak trees are well preserved in northern countryside now, thanks to Yarmouk Nature Reserve where hundreds of trees which are located at the border with Golan Heights are now a destination for picnickers and hikers from everywhere, as they provide a magnificent view with Yarmouk River
You can enjoy our Deciduous Oak Trails in Saham & Malka villages especially in our Yarmouk Nature Reserve and Battle Site of Yarmouk one day tours